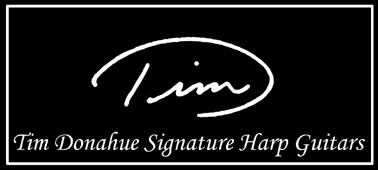 Double click to edit

STANDARD FEATURES

Our Standard 6/6 Model (6 harp strings, 6 fingerboard strings) has a medium 630mm scale and comes in 4 Oil finishes
WELCOME TO TIM DONAHUE SIGNATURE HARP GUITARS PRODUCTS PAGE
Check out the latest models, finishes and options for 2013
Please note
:
Limited production of our 2013 model harp guitars will be begin this summer.
These will be available on a reservation-only basis.
To reserve a 2013 HG model, all reservations must be made before July 15, 2013.
For information on our reservation system and reduced pricing, please see
here.


Be sure to check out our
FAQ
and
pricing
pages for more info on our instruments and reservation purchases,
and thank you for checking out Tim Donahue Harp Guitars!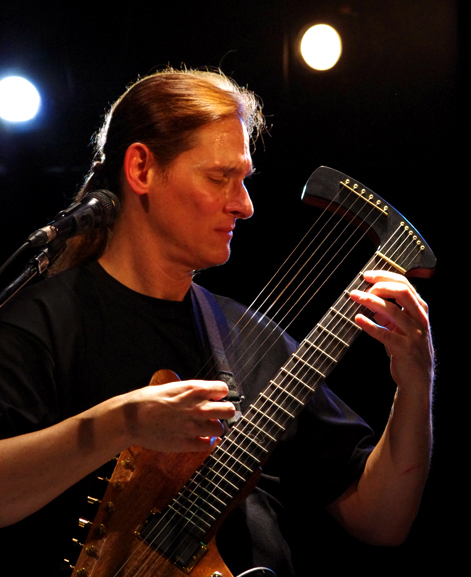 DVD LESSONS

Each harp guitar comes with the 3-hour, 2-DVD set "Personal Lesson With Tim Donahue":

Lesson 1: Tim's Harp Guitar Setup
Tim's Audio / Effects Processing Setup
String Gauges
F# Lowbass Tuning
Marking Harmonics On Harp Strings
Fingernail Shaping

Lesson 2A: Performance Video Of "Ostinato" Study Piece

Lesson 2B: "Ostinato" Playing Techniques Breakdown : Building Left / Right Hand Independence
Harp / Fingerboard Rhythmic Syncopation
Harmonized Melody On Harp
Harmonized Melody On Fingerboard
Harp Tapping / Percussive Grooves
3-Part Playing Technique / Exercizes
Behind Bridge Playing
Each of our harp guitars comes with a custom-made form fit hardshell case with brown vinyl outer,
plush gold inner, gold hardware and leather handle
DR. FRET opens the door to playing chromatic notes on the harp, making any chord change possible!
DR. FRET also allows the harp alone to play more intricate melodies, thus opening the player's musical
world even further. A simple yet useful addition to the Tim Donahue Harp Guitar.
650mm SCALE LENGTH (
pricing here)
For 2013, we are able to offer a long (650mm) scale of any of 6/6 Model. This scale was introduced to give a tighter feel
to the 5th & 6th fingerboard strings, when tuned down to lowbass. Only recommended for players with larger hands!
HARDSHELL CASE
DR. HOOK is great for securing the cables out of the way. Originally designed for use on standard electric guitars,
DR. HOOK is a CNC-machined, patented accessory that has been on the market since 2006. We offer a new version
just for our harp guitars, and players have found they just can't live without it.
Choose from a Jim Dunlop Jumbo fretted fingerboard or a beautiful ebony fretless with fret lines and side position markers


OPTIONS AVAILABLE
Choose from chrome or gold plated Gotoh hardware


FINGERBOARDS
Natural Mahogany Oil Wine Red Oil Green Oil Purple Oil
NEW
: We now offer high-gloss Natural Mahogany and Jet Black lacquer finishes at $75.00 (U.S.)
charge.
HARDWARE